Acolono: Thunder newcomer from Austria
Thu, 11/26/2020 - 12:19
Acolono is located in Vienna's 6th district, Austria, and employs 10 people. Acolono's focus is on web applications based on Drupal 8/9, tailored to customer needs. The creation of accessible and responsive web components is another focus, besides the creation of online style guides. "Thanks to many years of experience in handling Drupal DXP projects, we know how to implement, maintain and service successful websites", says CDO Nico Grienauer. Acolono specializes in creating mobile-optimized and user-friendly websites, combined with impressive web design and promising data-driven online strategies.
The unit Acolono Metrics is responsible for measuring success, understanding site visitors and optimizing marketing. Lead generation through the website is the main topic of this unit, along with continuous improvements in the area of SEO and keyword analysis, content audits and concepts.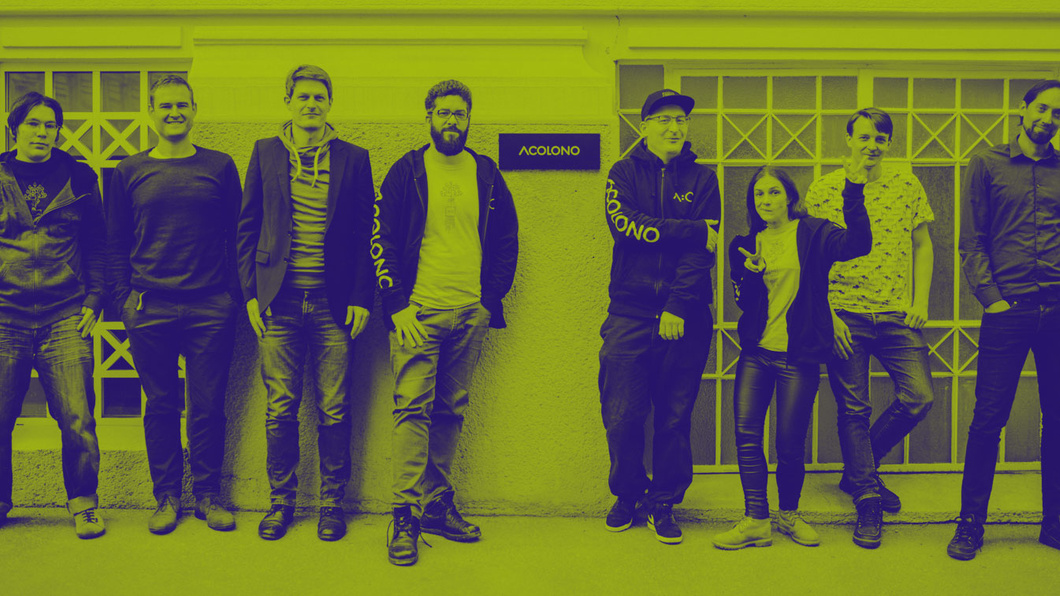 Acolono
Customers such as Doctors without Borders  - one of the last and very exciting cases can be found here, WWF Switzerland (rewarded with three Splash Awards!), Austrian Federal Economic Chamber, Styria Media Group, ProSiebenSat.1 PULS 4, UNO, OSCE or the Kurier newspaper (they got another Splash Award for film.at) rely on the competence, experience and reliability of Acolono.
This year Acolono again received two Splash Awards: The module BetterEmbed was not only awarded in the category Solutions but also as Website – or better project – of the year. BetterEmbed makes it possible to display or embed the most important information from any website or social media post on one's website in a privacy-compliant and high-performance manner.
Acolono is deeply rooted in the open-source community: They help with several Drupal events, started the website drupical.com, where you search for Drupal events nearby, and initiated the popular Drupal Cinema Zapping Video Night. Acolono is specially engaged in the Austrian Drupal community: They are active in the board of the Drupal Austria Association since 2009 and set up the Open Minds Award and Ball. Read more about their activities on drupal.org. 
For the application as Certified Thunder Integrator Acolono has submitted the project noyb.eu, which was nominated for a Splash Award, too. NOYB (stands for "My Privacy is None Of Your Business") is a Vienna-based NGO dedicated to the enforcement of data protection within the European Union. Founded by Max Schrems, among others, the association has already successfully filed complaints against large corporations such as Google and Facebook for their intransparent practices in processing personal data for advertising purposes.
A special reason for the relaunch of the site was the desire to be able to publish content in as many languages as possible and as quickly as possible. Furthermore, there were special requirements regarding the editorial workflow, security, privacy and performance. Read the case study here.