Certified Thunder Integrators: Enhance your visibility with the new CTI Badge
Thu, 06/16/2016 - 17:12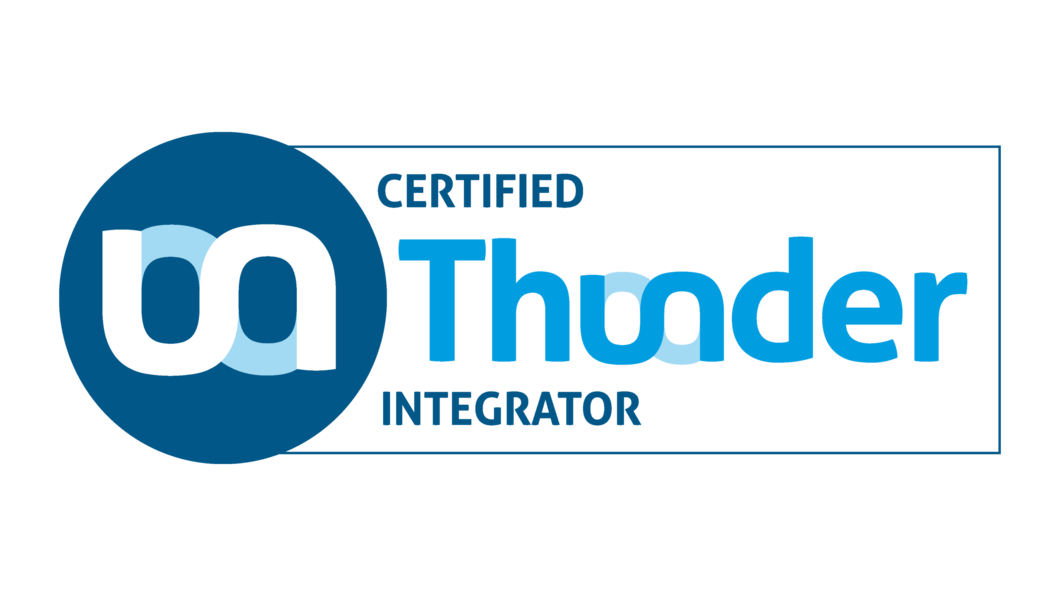 The CTI Badge is here: It is a seal of quality for excellent Thunder services. Certified Thunder Integrators may use the CTI Badge for marketing their services. All CTIs will be provided with the CTI Badge automatically. They are entitled to use the badge in their business communication and for marketing purposes.
However, there are usage rules: When CTIs use the CTI Badge in their online communication activities, the Badge should be set up as a hyperlink to the CTI section on www.thunder.org. In an offline context (e.g. print publications, business cards, etc.)  "www.thunder.org" must be mentioned, too.
CTIs are IT consultancies, developers, agencies, and similar IT professionals with a proven knowledge and practical experience in managing and implementing successful Thunder projects. CTIs must be certified by the Thunder Core Team.
Apply now to become a CTI and help implement Thunder projects around the globe. For more information on the CTI program and the application process see www.thunder.org or write an e-mail to [email protected].