Hello "KEY-TEC" - our fourth new CTI this year
Fri, 03/08/2019 - 10:35
KEY-TEC GmbH & Co. KG is a long-established Drupal agency in Munich. They were among the first agencies to have used Drupal in the publishing industry and are constantly refining their knowledge. Among their media and publishing customers are Brockhaus, Burda, Franckh-Kosmos, Elsevier, Oldenbourg and the Konradin Mediengruppe. The majority of their developers have more than 10 years' experience in developing Drupal projects enabling them to implement their technical requirements on time and within budget.
Have a look at their current Thunder projects at https://www.key-tec.de/drupal-thunder. With Thunder, they deliver innovative and high-performance solutions which they operate in secure and well-maintained environments.
KEY-TEC won over the Thunder Core Team with projects such as Dr. Schär AG/SPA, Bromer Kunst, Tyntec GmbH and Kunsthandel-Online.com. Welcome!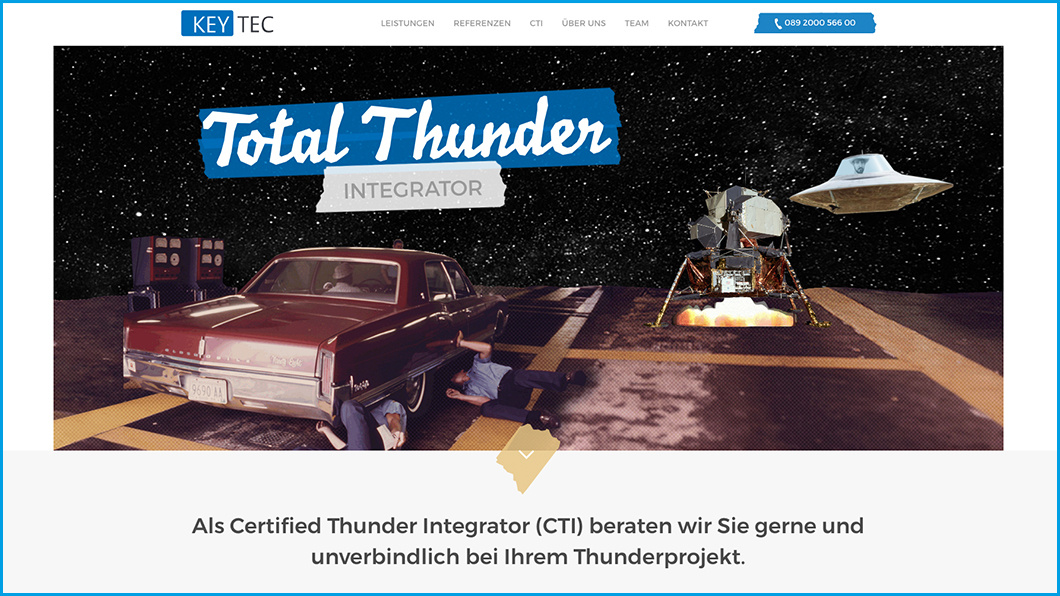 A few key facts about KEY-TEC: 
   - 9 employees in Munich, certified for training apprentices 
   - found in 2000 
   - Drupal only agency since 2008 
   - over 60 Drupal projects 
The two new Thunder projects completed for their client Dr. Schär in Italy are also worth a look. In addition to the corporate website, these two websites represent the third Thunder application with the food company: