Ingo Rübe: Keynote – State of the Union
Wed, 11/29/2017 - 14:26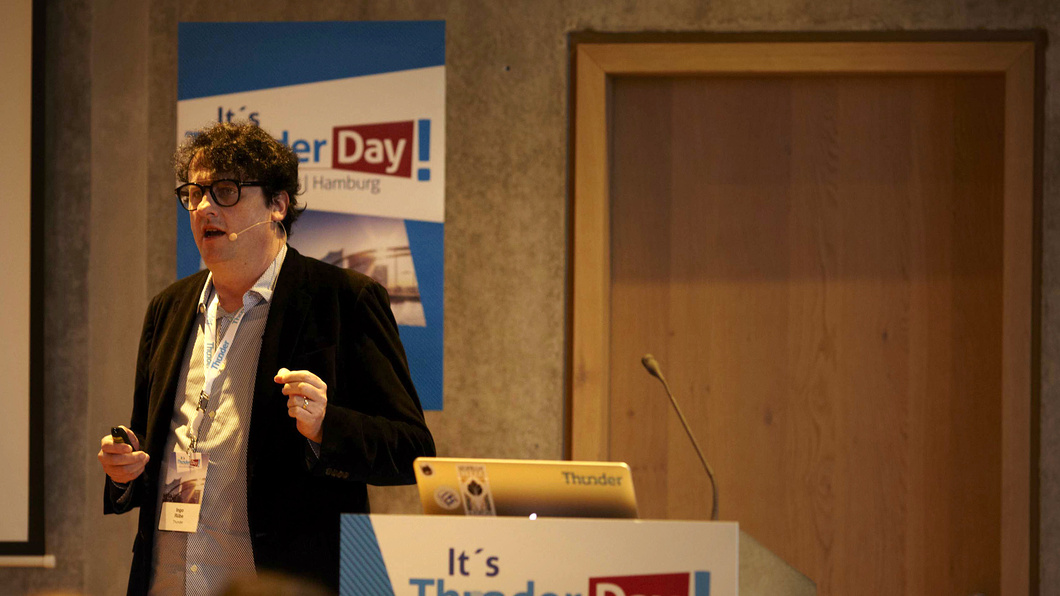 Kerstin Seipt
In his keynote, Ingo Rübe, CTO at the Burda Magazine Holding and initiator of Thunder, talked about the economics of Open Source and Thunder: As Open Source and Open Standards are some of the driving factors of today's economy and drive whole industries, we have a responsibility to keep them up.
Thunder is Burda's contribution and an economic system itself: Burda developed the Drupal 8 distribution Thunder and uses it to relaunch its websites, saving up to 90 % time and expenses, compared to the last relaunch. Other publishers follow and commission IT agencies (the Certified Thunder Integrators, CTI) with the implementation of their sites. Those agencies and the publishers contribute code to Thunder, enabling the Thunder Core Team to contribute to the Drupal core. Thus, everybody benefits.
Concluding his session, Ingo Rübe presents an outlook for Thunder in matters of the Drupal community, the CTI economy, and the Thunder core development.