Inviqa: New CTI with einfachganzleben.de
Fri, 10/20/2017 - 15:56
In time for the Frankfurt book fair, Munich based publisher Droemer Knaur (part of Holtzbrinck Publishing Group) launched the website "einfach ganz leben". The focus is to build an audience that likes to consume short articles and videos about topics such as health, meditation, and work-life-balance.
Why did they choose Thunder? Andreas Ländle (Head of Digital Publishing) explains: "With Thunder, we found the perfect solution for our MVP approach: quick set-up, most requirements included 'out of the box', easy to use interface. And even more importantly, Thunder is stable, customizable and scalable for our future plans."
Video presentation of www.einfachganzleben.de at the Frankfurter Buchmesse
Droemer Knaur decided to work with the digital agency Inviqa to create the branding and UX/UI as well as the technical realization. And we're happy to announce that Inviqa is also joining us as a new Certified Thunder Integrator (CTI). Inviqa has offices in Munich, Berlin, and Cologne as well as in London and six other UK cities. They focus very much on consulting, content management solutions (mainly using Drupal / Thunder) and e-commerce.
Seize the opportunity to meet Andreas Ländle and Richard Jones, CTO at Inviqa, at the Thunder Day on 20th November 2017 in Hamburg. Andreas Ländle will talk about establishing agile workflows and Richard Jones will discuss the 7 dimensions of personalizing content.
Register now for free to meet the Thunder Community, share experiences with publishers and IT experts, and shape the future of Thunder.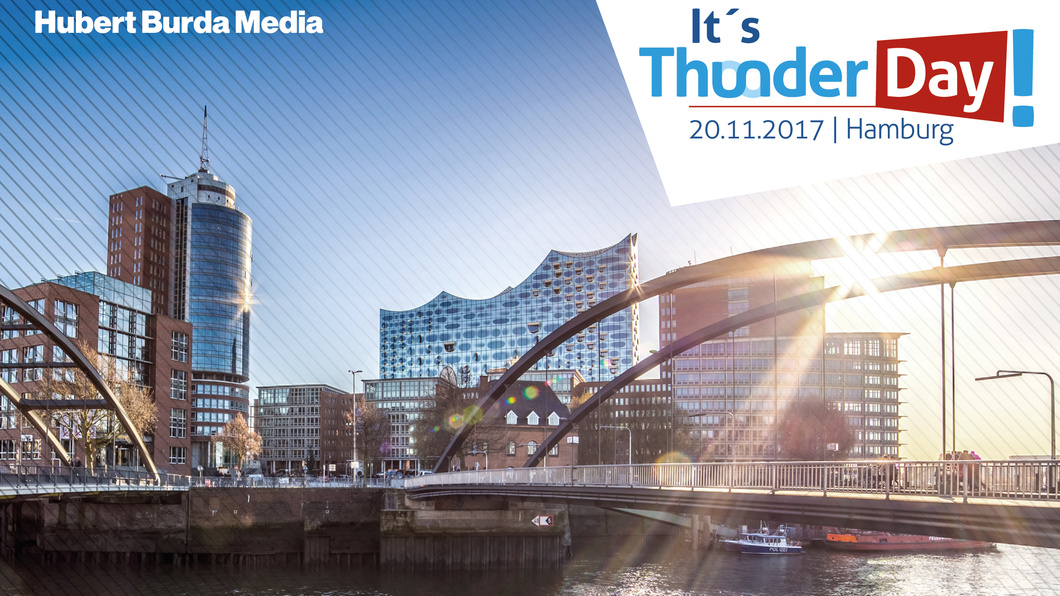 Register for free now!
What to expect?
Learn the latest news about Thunder, e.g. the new editorial backend
Receive a sneak preview of Thunder's new features
Gain insights into Thunder projects worldwide
Participate in workshops covering technical advancements
Learn from the experiences of other industries working with open source technology
Deepen your familiarity with the Thunder Community at the get-together in the evening