Meet us at DrupalCon Vienna
Fri, 09/15/2017 - 13:39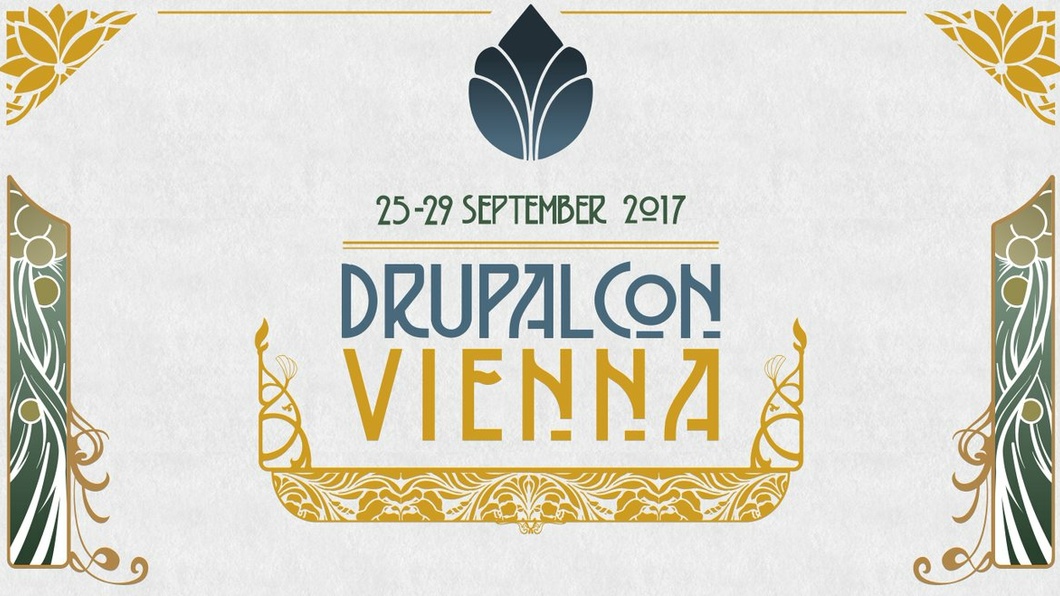 Only a few days till DrupalCon in Vienna! The Thunder Core Team is excited to meet you not only during the DrupalCon, but to also welcome you at several sessions and Bird of a Feather (BoF) meetings we organize. Here's an overview so you can adjust your schedule:
State of the media initiative
Tuesday, 10:45-11:10
The Core Media team is working on the Media Initiative to modernize and improve Drupal core's out-of-the-box media handling. In this session, Christian Fritsch (Thunder Core Team), Sean Blommaert (Freelance developer) and Adam Hoenich (Acquia) will present the current state of the media initiative for Drupal 8 core.
After that, you may join the BoF 'State of the Media Initiative' Extended to get some deeper details, see a demo about media into core, and ask all the questions you always wanted to ask.
BoF: Landing Pages and Layouts
Wednesday, 14:15-15:15
Creating articles with Drupal and paragraphs works great. But when it comes to adding a new landing page or to change the looks of your homepage or a channel page, you'll need some technical knowledge. However, it would be nice to have a feature which makes it possible for editors, marketing professionals, and other mainly non-technical persons to add and edit landing pages and layouts. See our ideas on drupal.org. In this BoF, we would like to share ideas and discuss different solutions.
Headless, stateless, DB-less: how Kurier.at is transforming digital production with Drupal, NodeJS and Platform.sh
Wednesday, 17:00-18:00
Join Adam Zielinski (CTO Telekurier Online Medien GmbH), Julia Pradel (Thunder Core Team) and Andrew Melck (Regional Manager, Platform.sh GmbH) to find out how kurier.at is taking a best-of-breed approach to innovation in publishing: How they use Thunder to distribute rich, deep content and keep editors happy, how they enrich content using a Retresco semantic engine, how they user a fully headless Drupal to enable device-agnostic content creation and distribution, and lots more.
Distributions and Install Profiles: The Challenge and the Glory
Wednesday, 17:00-18:00
Christian Fritsch (Thunder Core Team), Adam Hoenich (Acquia Lightning), Daniel Wehner (ContentaCMS) and Ryan Aslett (Drupal Association) discuss the difficult challenges (and glorious rewards!) of building or maintaining a Drupal distribution or install profile. Done right, they can save agencies and organizations a huge amount of time. But they can be very complex and they are not as well-supported by core, or by drupal.org, as they perhaps could be. In this panel, distro builders and core maintainers will answer your questions, share their approaches to building, and discuss how support for install profiles and distributions might be expanded and improved.
Trivia Night
Thursday, 20:00
Thunder is proud sponsor of the Trivia Night: Do you know everything about Drupal? This is your chance to prove it. In the grand tradition of pub quizzes, you and your crack team of four buddies will be answering 6 rounds of 10 questions covering everything about Drupal, and a few more about general web topics. Free to attend, drinks and snacks available for purchase. Doors open at 20:00, we'll begin quizzing at 21:00. Just show up and join a team!
Code Sprints
Friday, 9:00-18:00
Come and collaborate in person with hundreds of other Drupal community members at the general sprints on Friday! This awesome day of collaboration is open to anyone; you do not need to be registered for the conference to participate. In this document, you can see who's coming and what topics you can work at. If you're new to Drupal contribution, you can attend the free mentored First-Time Sprinter Workshop from 9:00-12:00. If you are more experienced, join the mentored code sprints and contribute to Drupal core.