New feature: Bulk Editing for Thunder
Tue, 12/22/2020 - 09:55
In the publishing industry, editors regularly create image galleries where the photos come from the same source. On the Burda sites elle.de and harpersbazaar.de, for example, these are the big fashion shows. For the editors, it used to be a hassle to properly label each individual image and add the copyright notices. We now have a solution for this: Bulk Editing.
With Thunder 6.1.1 we released the bulk editing feature. It adds the possibility to edit all images in a gallery. With this feature you can for example change the copyright for all images at once.
With the new feature there is a new button in the gallery paragraph: "edit all media items".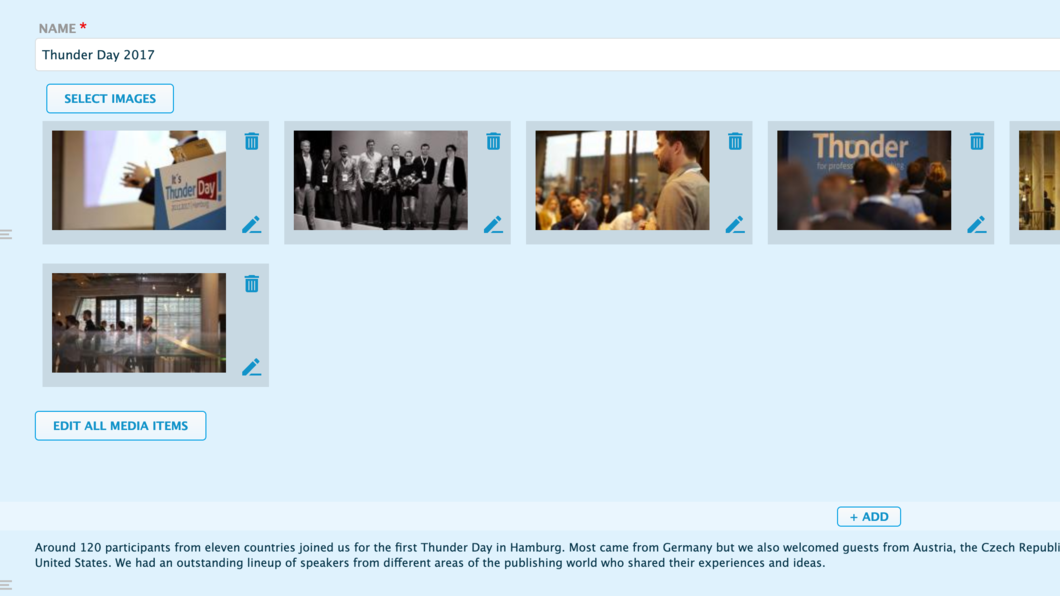 It opens an overlay where you can select which information should be added or adjusted. You can choose between description, copyright, source, expire date and tags. By default the existing value is overwritten - but the new information can also be added. If necessary, a new revision can be created.