New Thunder projects and new CTIs
Mon, 10/31/2016 - 17:02
The website of the German magazine Bunte has been successfully relaunched on Thunder in October. After the relaunch of freundin.de in July, this is the sixth relaunch of a Burda brand based on Thunder. With bunte.de, one of the biggest Burda brands is now running on Thunder: 6,8 million unique users visit the website per month.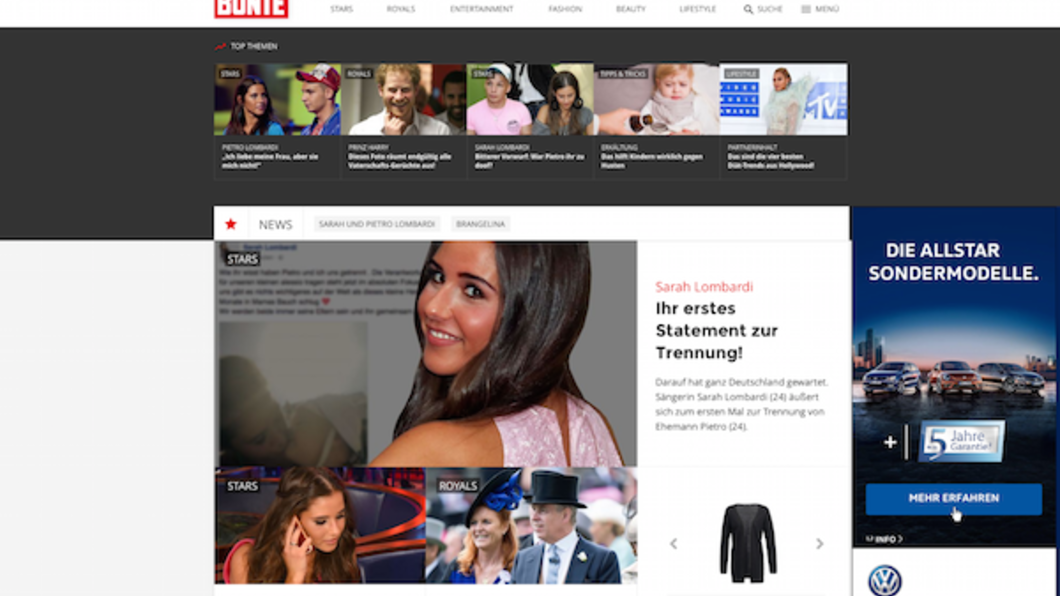 Nina Zimmermann, responsible managing director of BurdaStudios Publishing, is highly satisfied: "We could reduce the loading time of our pictures, videos, and articles once again significantly, which is very important for a digital publication. Thanks to the relaunch, we now have a platform, which makes the brand bunte.de sparkle and which lets our readers delve even deeper into the stories." The website bunte.de now runs on a flexible combination of Thunder as a familiar working environment for the editors and a high-performance platform for the playout and regulation of the content in different channels.
Also in October, a new healthcare portal was started by Hubert Burda Media on Thunder: mylife.de. On mylife.de, experts inform about illnesses and cures and give advice in matters of lifestyle, wellness, and fitness.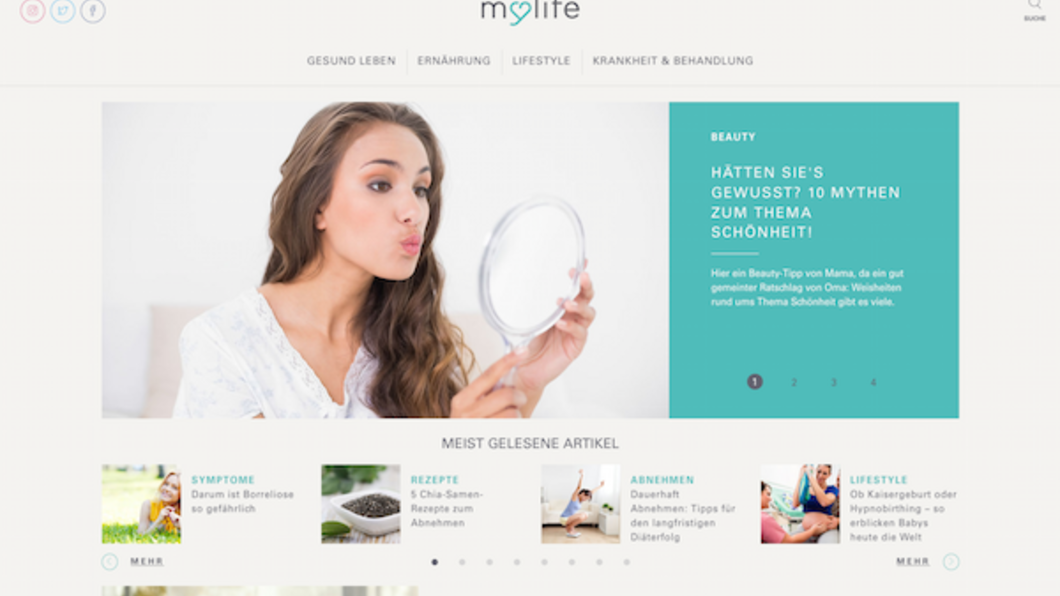 The website mylife.de was implemented by UEBERBIT – and we're therefore very happy to welcome UEBERBIT as new Certified Thunder Integrators (CTI) to our family. UEBERBIT is a German company based in Mannheim and Berlin and was founded by Daniel Bönisch and Dr. Boris Stepanow in 1996, who are still running the company. UEBERBIT provides services for marketing automation, business solutions, and digital workplace.
But that's not all: With Sternwald, we have a second new CTI to welcome. Sternwald has implemented the website for the Magazin Z, a supplement of the Swiss newspaper Neue Zürcher Zeitung (nzz.ch). Sternwald is based in Berlin, Dresden, Düsseldorf, and Würzburg. Sternwald is a service provider for the publishing/media industry and the vendor of the huGO+ product line, a Digital Asset Management System made for publishers.
And as if that weren't enough, we have a third CTI to announce: The US company Valuebound implemented the website produceretailer.com for the US publisher Farm Journal Media, the nation's leading business information and media company serving the agricultural market. Valuebound specializes in providing expert Drupal consulting, development, training and support for media, publishing, and high-tech companies. The company is based in New Jersey; its development center is located in Bangalore, India.