Thunder 6 – Ready for Drupal 9
Wed, 07/22/2020 - 14:05
Tada: Here comes Thunder 6! With this release Thunder is ready for Drupal 9, which was released in early June. Here you can read all about Thunder 6 and how to update from the latest version Thunder 3. Find the release notes and download instructions here: drupal.org/project/thunder/releases/6.0.0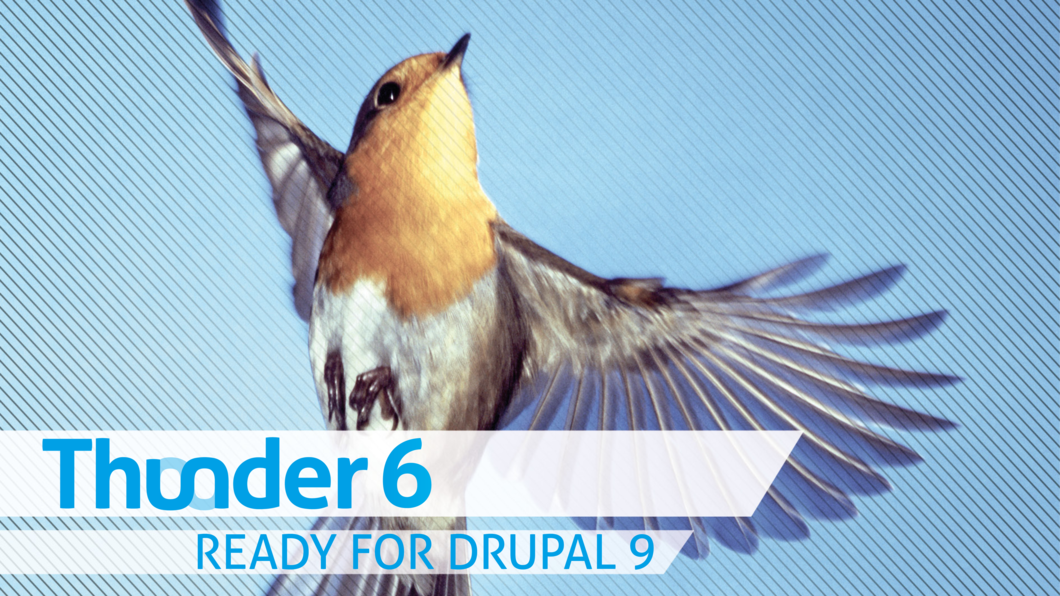 What's new?
Actually, compared to the previous version Thunder 3 relatively few changes have been made in order to make updating as easy as possible. Since December the Thunder Core Team has been busy to check all modules used in Thunder for deprecations, solved them and thus prepared all modules for Drupal 9.
Read more about how the Thunder Core Team prepared the distribution for Drupal 9:
How we are working on getting Thunder ready for Drupal 9 - and what you might learn from it
Unfortunately, this did not succeed with two modules. And this is actually the biggest change Thunder 6 brings you: We had to remove the modules Accelerated Mobile Pages (AMP) and Facebook Instant Articles from the distribution (at least for now). If these modules are in use on your site, we recommend that you do not install Thunder 6 and stay on Thunder 3 for the time being.
Why is this update called "Thunder 6"?
Of course because the update is twice as good as the previous Thunder version.
Just kidding. In fact drupal.org has recently started to use semantic versioning with the introduction of Semver. For Thunder this meant a version leap. So, if you switch from Thunder 3 to Thunder 6 now, you haven't missed anything, but are up to date.