Headless CMS as a basis for a multi-channel strategy
Sat, 12/08/2018 - 14:25
With over 500 print and digital products, Gruner + Jahr is one of Europes biggest publishers – and Dr. Walter Sinowski heads up the company's multi-channel strategy as Director of Product Development & Technology.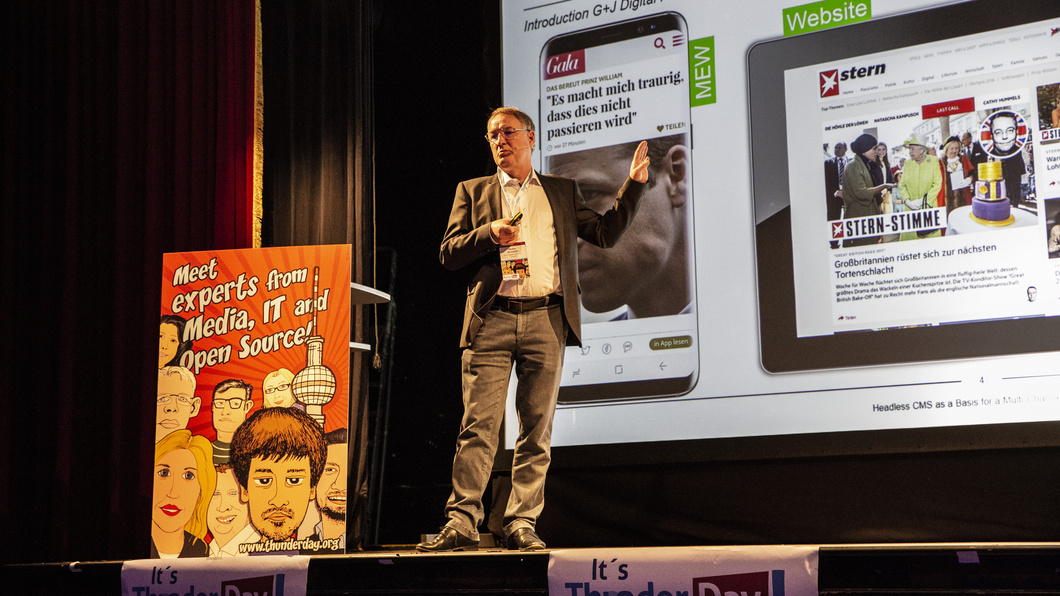 Sophia Vogel
Walter Sinowski (Director Product Development & Technology at G+J Digital Products): Headless CMS as a basis for a multi-channel strategy
In his presentation, Walter Sinowski explains how although digital revenues in the publishing world have increased, publishing houses such as G+J hardly make use of digital brands. Furthermore, the systems have been primarily designed for desktop users until now, even though this mode of use is becoming ever more irrelevant for readers.
It was therefore decided at G+J to develop a Drupal-based headless system. Dr. Walter Sinowski explains how this was conceptualised for compatibility with as many channels as possible and how G+J is already preparing for Drupal 9.
Walter Sinowski: Headless CMS as a basis for a multi-channel strategy