Working on Drupal Media
Mon, 12/19/2016 - 17:54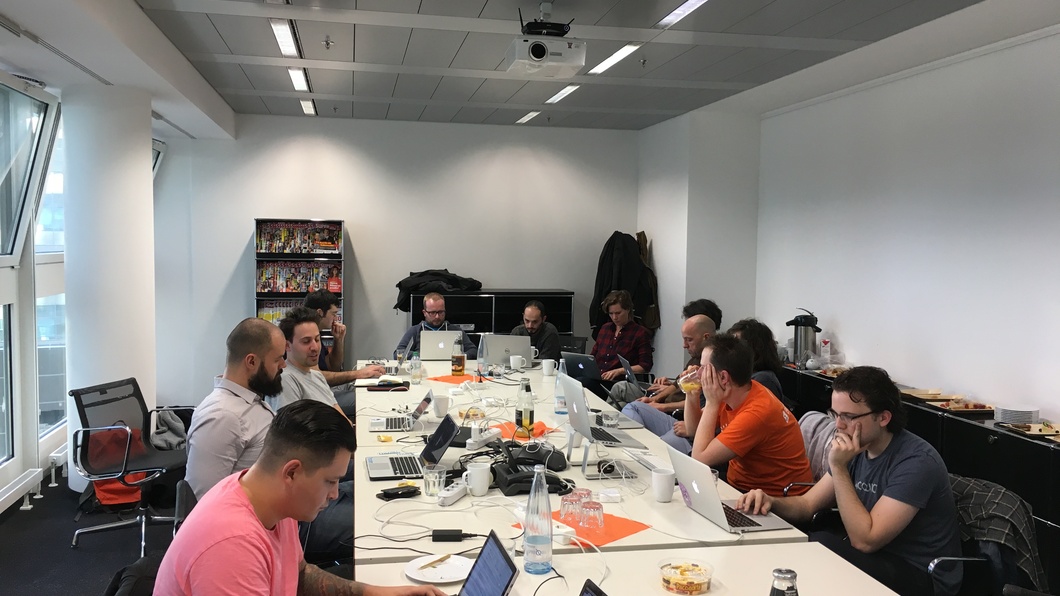 In the last week, the Thunder developers Christian Fritsch and Mladen Todorovic organized code sprints at Burda in Berlin. "We aim at offering a media integration with the next Drupal release – and include that into Thunder, too", explains Christian. "It will be quite easy to add media like pictures or videos to articles."
That's not the case right now: In contrary, the out-of-the-box media handling of Drupal 8.2 is very basic. This led Drupal founder Dries Buytaert to propose a "media initiative" for Drupal 8, which aims at providing extensible basic functionality for media handling in the core that supports the reuse of media assets, media browsing, and remote media.
Twelve developers from all over the world came to Berlin to work on this. Burda sponsored the code sprints, as well as MD Systems, Acquia, and Reinblau. In doing this, Burda is following the ideas of the open source community: Everything developed for Thunder flows back into the Drupal community.
The media initiative seeks to add a base to support a wide variety of media as well as a media library and support for embedding such media in posts in Drupal 8.3. To achieve this goal, there are online meetings every Wednesday at 2pm GMT in #drupal-media on IRC, and several code sprints. And please note: If you use Thunder, you don't have to wait for these functionalities to come into Drupal core – you get most of them out of the box.